Enrique Mendoza
1 unit
17,50 €
1 review -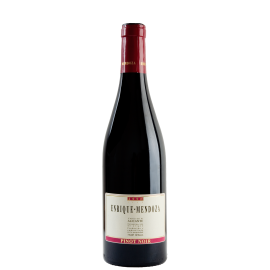 A well bodied and bulky. This is without any doubt one of the most expressive Pinot Noir wines in Spain. 75cl
From ripe fruit aroma, red berries such as gooseberry and cranberry are entwined with notes of great mineralizad as red stones or graphite. It reminds us also of white and violet flowers, all well accompanied by fine notes of toast, smoke and vanilla acquired in the aging.

What opinion have our customers?
1 review
-
-
Save on delivery costs!
Order Now