Gran feudo
1 unit
12,00 €
0 reviews -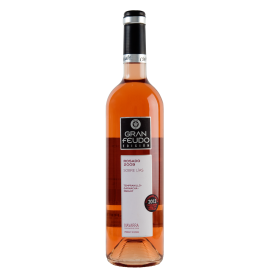 Rosé wine made of Tempranillo, Garnacha and Merlot. Lot of freshness and lightness. 75cl
Strawberry pink, with violet tones. Bright and intense with aromas of red fruit (strawberry and raspberry). Citrus touches and notes of liqueur on an elegant floral background. Light step, with good acidity. A certain final bitterness with citrus sensations.

What opinion have our customers?
0 review
-
-
Save on delivery costs!
Order Now