Iki Beer Yuzu
1 unit
4,60 €
9 reviews -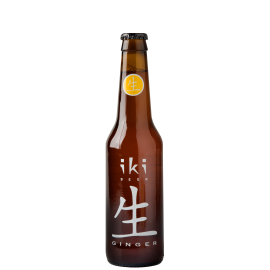 iKi Beer with green tea and yuzu is a fresh light beer.
Iki is a high fermenting beer with high levels of natural antioxidants.
The process of brewing is equal to other beers of high fermentation. However Iki beer uses from the outset organic green tea leaves in the brewing process. Resulting in a unique flavor profile and high level of anti-oxidants.
Iki, is the world's first green tea beer.

What opinion have our customers?
9 reviews
-
-
Save on delivery costs!
Order Now