Kirin
1 unit
2,80 €
19 reviews -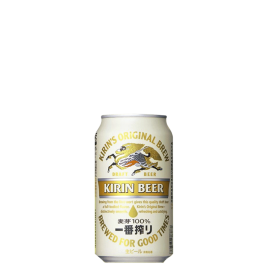 Japanese beer. 33cl
It is a Lager type beer, made with malt of barley, corn and rice, which gives it a very low graduation (less than 5%) and a very characteristic flavor.
It offers us a fabulous amber color and abundant foam as they like the Japanese. Enjoy it!

What opinion have our customers?
19 reviews
-
-
Save on delivery costs!
Order Now