El Perro Verde
1 unit
14 €
15 reviews -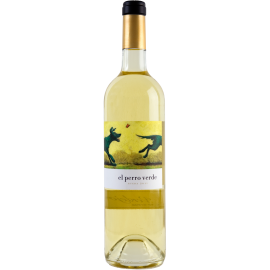 Spanish young wine made of the typical Verdejo from Rueda. Very nice and fresh. 75cl
It has a beautiful bright yellow color, clean and transparent. On the nose it is exuberant with aromas of ripe fruit, from citrus fruits to tropical fruits like mango and pineapple, until ripe peach. It has a good entry in the mouth, a smooth anointiness and a pleasant freshness that makes it pleasant and very long on the palate.

What opinion have our customers?
15 reviews
-
-
Save on delivery costs!
Order Now