Yakimeshi w vegetables
1 unit
7,50 €
199 reviews -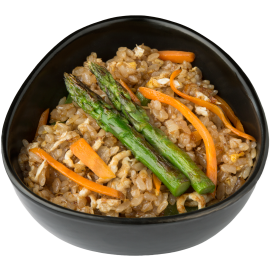 Rice with vegetables and egg.
This dish, which is stir-fried in a wok, is one of the most popular choices on our menu and is prepared from scratch using fresh vegetables and egg.
A treat for everyone's taste buds!
What opinion have our customers?
199 reviews
-
-
Save on delivery costs!
Order Now