Caramelized tataki roll
8 pieces
11,50 €
287 reviews -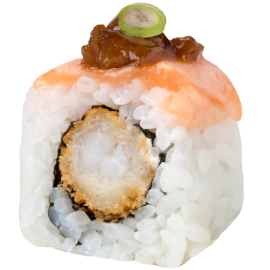 Roll of prawn tempura with salmon tataki and caramelized onion.
This new roll comes with the intention to sneak among your favorites. The combination of shrimp with tataki salmon and caramelized onion gives to this uramaki a unique and unmistakable flavor.
All who have tried have asked us to add it to the menu, and here it is!

What opinion have our customers?
287 reviews
-
-
Save on delivery costs!
Order Now