Find us in Madrid
Sushifresh comes to Madrid to serve the best sushi at home in the city. Enjoy our traditional Japanese cuisine and get ready to live a unique gastronomic experience with our freshly made sushi in the heat of your home. As a quality Japanese home delivery restaurant, we prepare your orders as soon as we receive them, so that you can enjoy the mastery of our sushimen and all the flavor of our ingredients. We respect the traditional processes and rituals in the elaboration of our pieces, whether in a tuna maki, a salmon nigiri or a shrimp roll so that all the houses of Madrid enjoy with each bite of their favorite Japanese food.

See the menu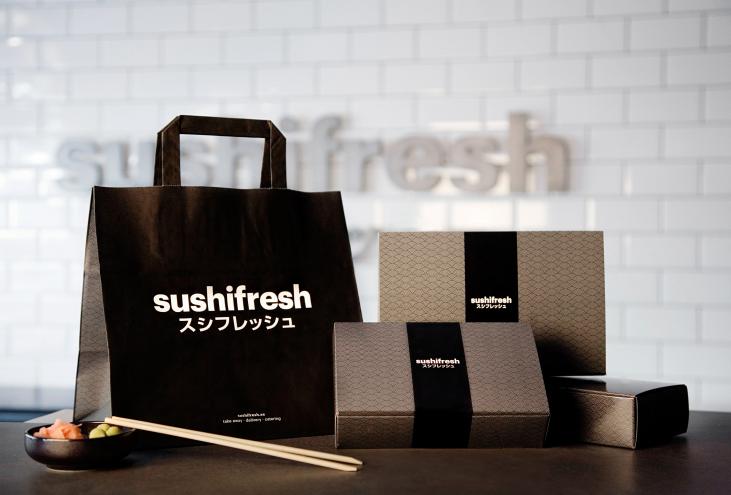 Best sushi delivery
We not only stand out for offering the best sushi to take away in Madrid, but also for seeking excellence in the entire process, whether in the kitchen, during the preparation of your favorite sushi pieces, as well as in the delivery, a process that we manage ourselves. As a Japanese home delivery restaurant, we put all our efforts into serving you the best sushi in Madrid and in an efficient distribution that we carry out in the shortest possible time at a fair price. We take care of every detail so that the quality of our sushi and our dishes is also reflected in the delivery at home, placing special importance at the time of delivery, where one of our riders will deliver the order with all the necessary elements to complete the experience.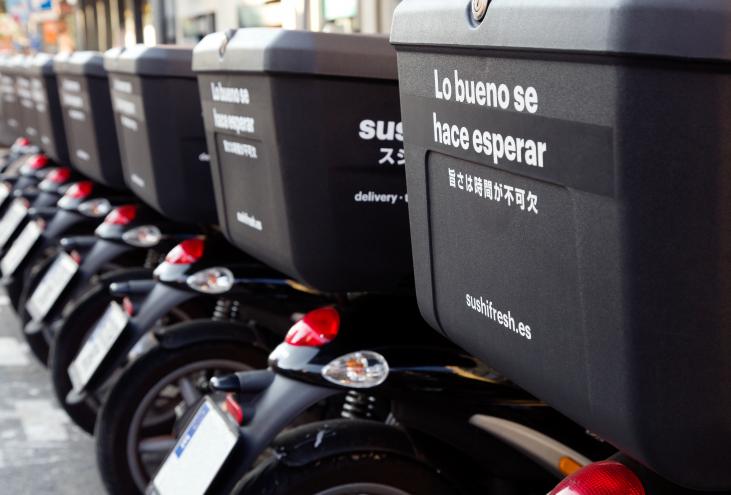 Quality throughout the process
We like to define our dishes as fresh food. As if it were a traditional Japanese restaurant, with the difference that the experience is lived at home, we take care that our dishes meet the gastronomic expectations of all our clients in Madrid. For this we use the freshest ingredients in all the pieces of sushi that we take home. Our fish is selected following the European regulations for freezing and fishing, and our other ingredients, such as fruit and vegetables, are seasonal. To take home the best Japanese food we use a plastic free packaging, designed by our chefs taking into account the size of each dish, so that they fit together and the delivery at home is one hundred percent satisfactory. Enjoy the best sushi at home and to take away directly on our website or our APP.