Delivery
In the Barcelona sushi delivery sector, Sushifresh is committed to combining quick service with quality ingredients and a passion for detail in the preparation of its dishes. Just as the Japanese arts of ikebana (flower arrangement) and origami reflect the country's passion for detail, so too does its cuisine. At Sushifresh we prepare all of our dishes with the same respect and the utmost care so that our customers can experiment with the flavours, textures and contrasts of our products for a truly sensory experience.
See the menu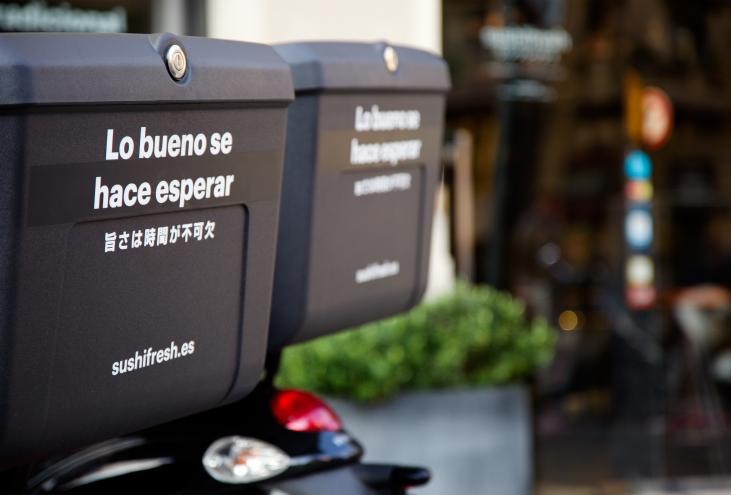 Sushi delivery
Our Barcelona sushi delivery service is aware that variety is the spice of life. In our Japanese at home in Barcelona menu, you'll find prepared platters (ideal for sharing and sampling a little bit of everything) from 18 euros, with vegetarian options, starters, and of course a wide range of maki, sashimi, temaki and uramaki to allow you to create your own combinations. Buying sushi in Barcelona at Sushifresh lets you enjoy a truly sensory experience at very competitive prices.
If you want to find out about the different options of our sushi delivery in Barcelona, call us on 93 205 65 78.
Start your order!