Sushifresh now available at Terrassa
The best sushi at home lands in Terrasa to make you enjoy traditional Japanese cuisine through a unique gastronomic experience. Our gastronomic ritual follows a traditional methodology inspired by the old masters, who prepare your bites at the moment so that you always receive your order freshly made. Taking these premises into account, we consider ourselves a quality Japanese home delivery restaurant that offers the expertise of our sushimen and the best ingredients so that you can taste the authentic Japanese flavor in any of your favorite bites: salmon maki, eel nigiri, a tuna roll, ikura gunkan... Are you ready for all the houses in Terrassa to discover a new way of enjoying sushi at home or to take away?

See the menu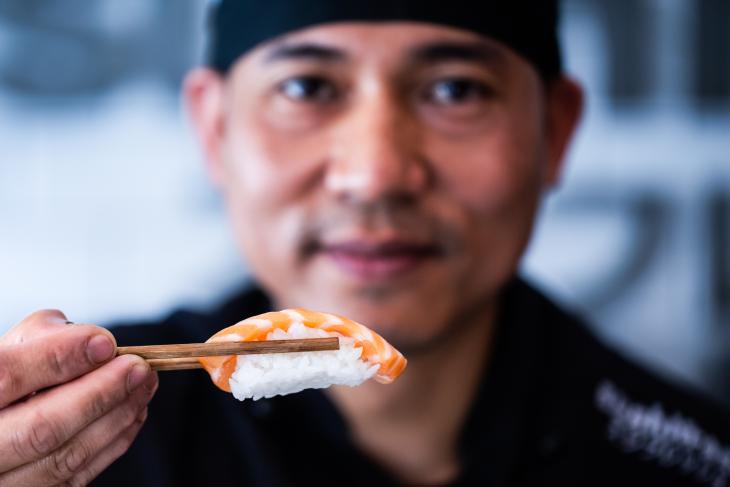 The best sushi delivery
We constantly work so that our sushi at home or to take away is an excellent experience in all processes: during the preparation of the sushi, where our tool is the know how of our sushimen, during the distribution, a process that we manage ourselves and carry out in the least possible time at a fair price, such as delivery, where we make sure you receive your favorite sushi with all the elements you need to complete the experience. We take care of every detail so that the quality of our sushi crosses the borders of our kitchens and you can enjoy the experience of being in a quality Japanese restaurant from the warmth of your home in Terrassa.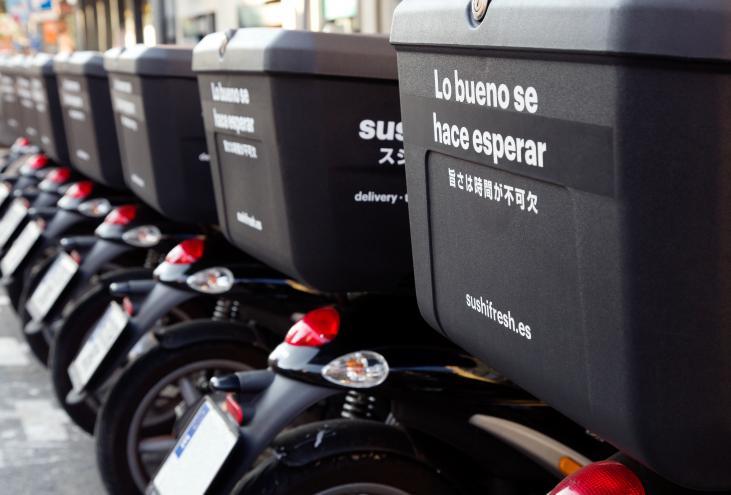 Quality throughout the process
If we have to define ourselves within a gastronomic category, we define ourselves as authentic fresh food. We always work at the moment and on demand so that you can enjoy the experience of a traditional Japanese restaurant without leaving home. Seeking excellence in our Terrassa service, we choose the best ingredients every morning so that you can always enjoy them fresh in your favorite sushi: enjoy seasonal fruit and vegetables, as well as the best quality in a fish that always follows European frozen regulations. and fishing.
The final touch of our home delivery experience is through a plastic-free packaging developed by our own sushimen team who have taken into account the size of the sushi pieces and have created different boxes, where the sushi pieces fit and turn the home delivery or take away in 100% safe. Don't wait any longer and enjoy your new favorite sushi delivery right now through our website or our application (Freshperts).