Delivery and Take away
If you're looking to buy sushi in Barcelona, you can trust in our experience and passion for detail. We'll deliver the highest quality sushi to your home in Barcelona and you'll benefit from our special takeaway prices. We also offer a catering service and live sushi shows. A Zen garden is raked in a methodical, careful and harmonious way; at Sushifresh we wanted to transfer this philosophy of meticulousness to the preparation of our dishes. We offer original, evocative sushi dishes such as white fish, tuna and salmon sashimi, avocado nigiri, salmon roe gunkan and vegetable telemaki.
See the menu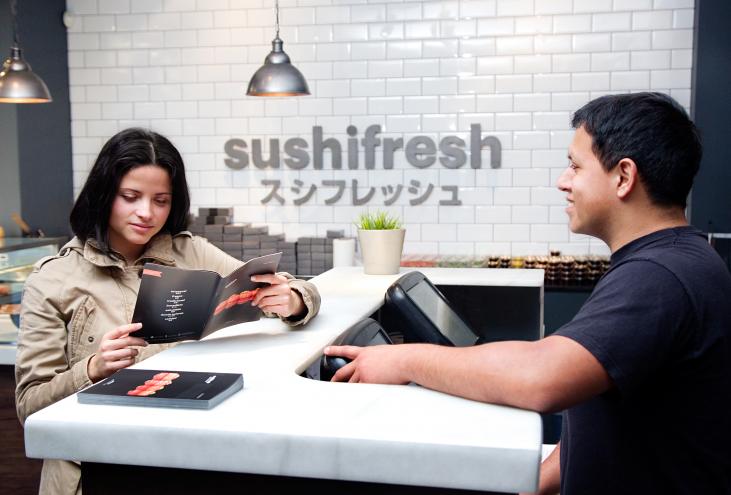 Fresh Food
Buying sushi at Sushifresh in Barcelona combines all the advantages of fast food, i.e. quick service and low prices, with health benefits and the unique flavour of Japanese cuisine. That's why we like to think of it as a "fresh food" experience. We'll deliver sushi to your home in Barcelona and give you a veritable feast for your senses.
Find out how to buy sushi in Barcelona from Sushifresh by visiting our website or calling us on 93 205 65 78.
Start your order!