Delivery, take away and catering
Sushifresh is a company dedicated to sushi home delivery in Barcelona. Thanks to our excellent home delivery service, you can enjoy the tastiest oriental delights: tuna sashimi, spicy salmon temaki, prawn tempura rolls... We also have sushi to take away in Barcelona. Tasked with preparing each and every one of the dishes that make up our extensive restaurant menu is our experienced sushiman team, skilled chefs who create each dish using 100 percent natural and fresh ingredients.
See the menu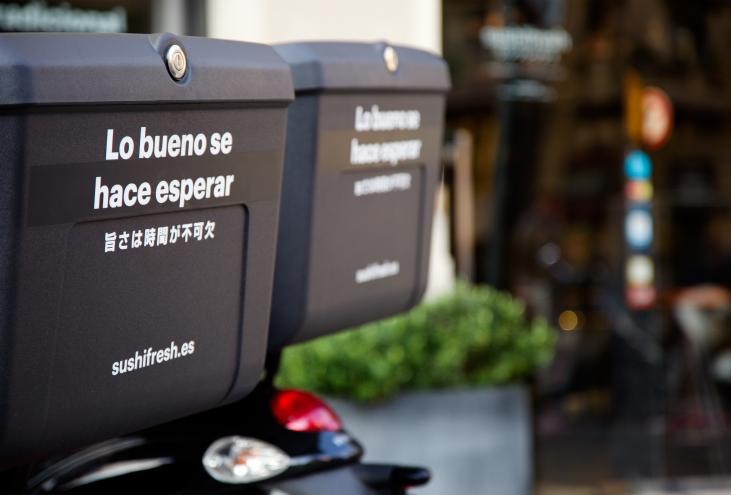 Sushi everywhere
We are a Japanese restaurant at home and we'll deliver sushi to your home in Barcelona, whenever and however you like. Our success lies in our simplicity and our huge effort to make a success of a project as innovative as Sushifresh, which meets the exacting standards of quality and hygiene.
We'll take care of delivering sushi to your home in Barcelona. Place your order now from the wide range of dishes on our menu.
Start your order!