Crispy chicken
6 pieces
5,30 €
95 reviews -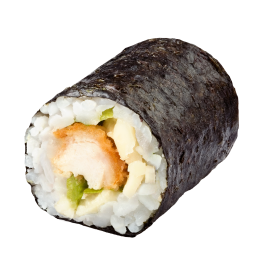 Chiken tempura, salad, parmesan cheese and special sauce.
A different maki, with breaded chicken and Parmesan cheese. We created it with kids in mind, but it's proving to be a hit with everyone.
Try it and you won't be disappointed.
What opinion have our customers?
95 reviews
-
-
Save on delivery costs!
Order Now