Crispy tuna maki
6 pieces
5,95 €
237 reviews -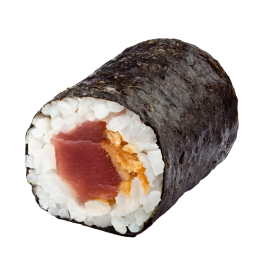 Tuna and crispy onions.
Tuna maki is definitely a traditional classic on any Japanese menu, but here at Sushifresh we wanted to give it a twist, so we added crispy onion, which goes perfectly with the tuna.
A different way to enjoy tuna.
What opinion have our customers?
237 reviews
-
-
Save on delivery costs!
Order Now