Crispy roll
8 pieces
8,50 €
75 reviews -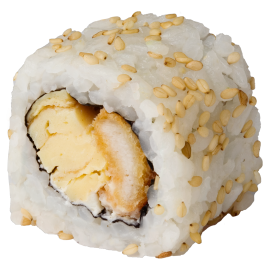 Another of our classics since the start.
If there's a roll especially for kids, this is it. Breaded chicken and cream cheese.
What's not to love? Crispy Chicken, cream cheese and tamago.
Contains
Gluten
Eggs
Dairy products
Sesame
What opinion have our customers?
75 reviews
-
-
Save on delivery costs!
Order Now