Crispy tempura futomaki
10 pieces
12,40 €
121 reviews -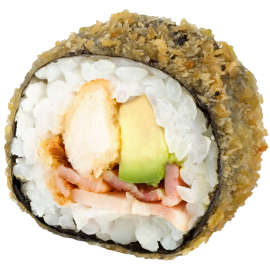 Crispy chicken, avocado, bacon and crispy onions tempura.
For meat lovers, breaded chicken and bacon combined with avocado and crispy onion, all in tempura.
Not for the faint-hearted, it's an explosion of flavours for our most carnivorous customers.
What opinion have our customers?
121 reviews
-
-
Save on delivery costs!
Order Now