Freshbox Rolls
48 pieces
48,50 €
41 reviews -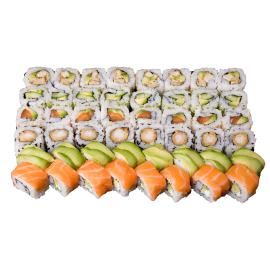 Our selection of 32 california roll and 16 special california roll.
Everyone knows that the uramaki is king of the menu. That's why we just had to dedicate one of our more comprehensive Freshboxes to these rolls.
Rock 'n' rolls!
Contains
Gluten
Crustaceans
Eggs
Fish
Soy
Dairy products
Mustard
Sesame
What opinion have our customers?
41 reviews
-
-
Save on delivery costs!
Order Now