Martivilli Verdejo
1 unit
14,20 €
1 review -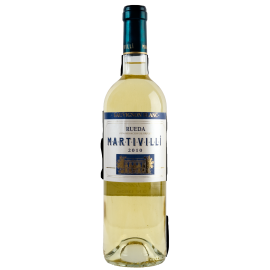 Young white wine from Rueda. Very fresh and aromatic. 75cl
White wine made with 100% Verdejo grape produced within the area with Denomination of Origin Rueda.
This wine brings fresh aromas derived from pineapple, grapefruit as well as kiwi and papaya. Leaves a long taste that highlights the fresucra of its acidity and its honeyed aroma.
A wine that will not disappoint you.

What opinion have our customers?
1 review
-
-
Save on delivery costs!
Order Now