Nutella cheesecake
1 unit
4,50 €
13 reviews -
Our favourites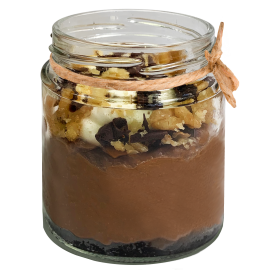 Nutella® cheesecake, cream, Oreo® base, chocolate chips and nuts.
A creamy dessert that combines with the crunchy nuts and its Oreo base that gives it a special touch.
If you do like sweet and you are a Nutella fan, you can't stop asking for it.
Delight your palate!
What opinion have our customers?
13 reviews
-
-
Save on delivery costs!
Order Now