Punky roll
8 pieces
12,00 €
13 reviews -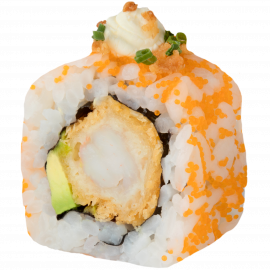 Shrimp tempura, mayonnaise, avocado, cream cheese, masago and panko. Do you dare this mixture?
If you do not believe in love at first sight, you have not tried it yet.
Fall in love!
Contains
Gluten
Eggs
Dairy products
Molluscs
What opinion have our customers?
13 reviews
-
-
Save on delivery costs!
Order Now