Salmon avocado nigiri
2 pieces
4,80 €
75 reviews -
Gluten-Free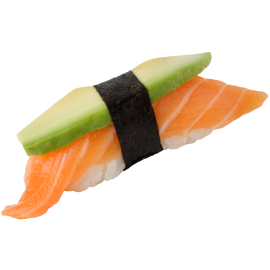 Salmon and avocado.
A more complete nigiri, with our best salmon and a strip of avocado, all tied up with a strip of nori seaweed.
The perfect combination!
What opinion have our customers?
75 reviews
-
-
Save on delivery costs!
Order Now
Promo!
Add
and get two free Umaicha teas.
Your order complies with the conditions!
We'll add two free Umaicha teas to your order. Enjoy them!