Samon cheese futomaki
8 pieces
10,90 €
57 reviews -
Gluten-Free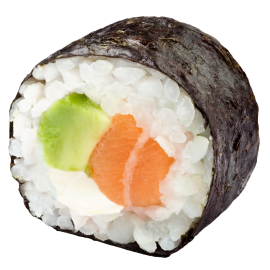 Salmon avocado and cheese.
A classic version of one of the most traditional sushi products, we've added cheese to the salmon and avocado futomaki to give it a creamy texture.
Once you try it, there's no going back!
What opinion have our customers?
57 reviews
-
-
Save on delivery costs!
Order Now