Salmon tartar
1 unit
9,30 €
250 reviews -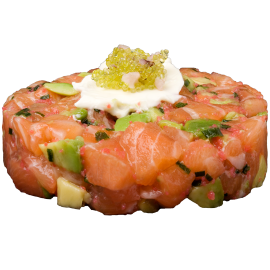 Salmon, avocado and spring onions.
We cut the salmon into cubes and marinate it with soy and avocado so you can enjoy the finest salmon in a uniquely different way.
Do not hesitate, you will not be disappointed.
What opinion have our customers?
250 reviews
-
-
Save on delivery costs!
Order Now