Salmon tempura futomaki
10 pieces
12,40 €
214 reviews -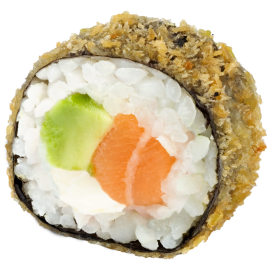 Salmon, avocado and cream cheese tempura.
This was the first tempura product on our menu. The now-classic salmon, avocado and cheese futomaki is now available in tempura, Japanese style.
All we can say is that if you haven't tried it yet, you really should.
Contains
Gluten
Eggs
Fish
Dairy products
What opinion have our customers?
214 reviews
-
-
Save on delivery costs!
Order Now