Shrimp maki
6 pieces
5,80 €
59 reviews -
Gluten-Free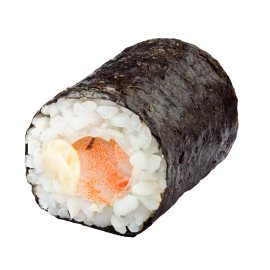 Shrimp w/ mayo sauce. 6 pieces.
We always try to include a wide range of options for those who like to go against the grain. If that's what you're after, this makis will more than meet your expectations.
Order it now! You won't regret it.
What opinion have our customers?
59 reviews
-
-
Save on delivery costs!
Order Now