Shrimp tempura roll
8 pieces
8,90 €
483 reviews -
Our favourites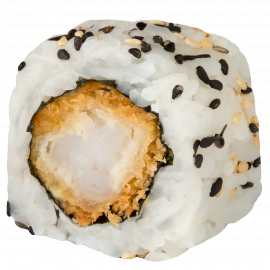 Shrimp tempura w/ mayo sauce.
One of our classics, this roll has been on our menu since the start and has always been a top seller.
You can't go wrong with it!
Contains
Gluten
Crustaceans
Eggs
Soy
Mustard
Sesame
What opinion have our customers?
483 reviews
-
-
Save on delivery costs!
Order Now