Solan de Cabras
1 unit
0,00 €
0 reviews -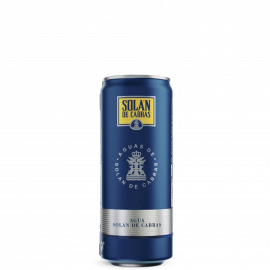 Try the new release of Solán de Cabras, in can format. Recyclable infinitely many times, Solán de Cabras is the natural mineral water filtered by nature for 3,600 years to fill you with well-being, with its medium intensity, and its presence in the fresh and light mouth.
What opinion have our customers?
0 review
-
-
Save on delivery costs!
Order Now