Special Box
22 pieces
21,00 €
182 reviews -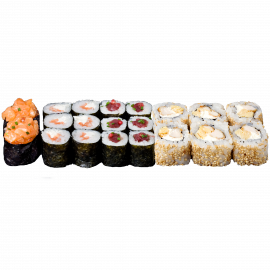 2 spicy salmon gunkan, 6 spicy tuna maki, 8 crispy roll and 6 smoked salmon maki.
If may not be the biggest or most expensive box, but it's the most popular one and with good reason: we created it based on our own personal tastes.
Sushifresh's favourites are your favourites too, and that makes us very happy!
Contains
Gluten
Eggs
Fish
Nuts
Soy
Dairy products
Mustard
Sesame
What opinion have our customers?
182 reviews
-
-
Save on delivery costs!
Order Now