Special crunchy roll
8 pieces
12,00 €
18 reviews -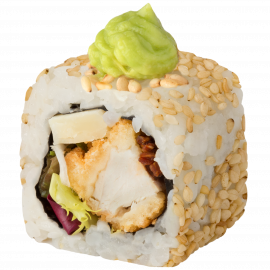 Crunchy chicken, paremsano, salad and guacamole an explosive mixture that you will love.
Created based on new demands and preferences, we are sure that this roll will delight both adults and the smallest of the house.
Perfect to start in the world of sushi, do not stop adding it to your orders.

Contains
Gluten
Dairy products
Sesame
What opinion have our customers?
18 reviews
-
-
Save on delivery costs!
Order Now