Special single box
16 pieces
19,50 €
69 reviews -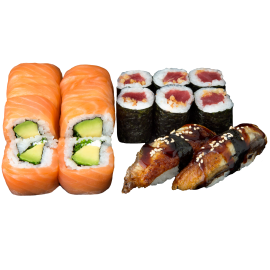 8 special smoket salmon roll, 6 crispy tuna maki, 2 eel nigiri.
They say you're better alone than in bad company.
Well, if you're alone, we want to make sure you're in good company. And what could be better than a box designed specifically with single people in mind?
Enjoy it safe in the knowledge that you don't have to share it!
Contains
Gluten
Fish
Soy
Dairy products
Sesame
What opinion have our customers?
69 reviews
-
-
Save on delivery costs!
Order Now