Tuna special roll
8 pieces
12,70 €
89 reviews -
Gluten-Free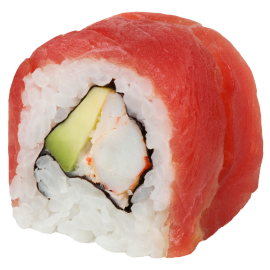 Crab, avocado and tuna.
Designed for tuna fans who want to add unique new flavours to their table, this speciality features shrimp and avocado for an unrivalled combination of flavours.
Would you try it today?
Contains
Crustaceans
Eggs
Fish
Soy
Mustard
What opinion have our customers?
89 reviews
-
-
Save on delivery costs!
Order Now