Tuna Box
14 pieces
21,80 €
41 reviews -
Gluten-Free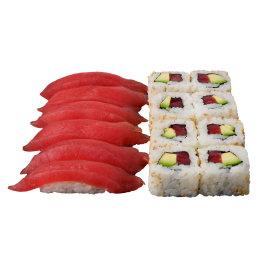 6 tuna nigiris and 8 tuna avocado roll.
We know some people have a real soft spot for top-quality tuna. That's why we've come up with the ultimate tuna experience featuring the best varieties of tuna.
If, like us, you appreciate good tuna, you'll love this box!
What opinion have our customers?
41 reviews
-
-
Save on delivery costs!
Order Now