Tuna and salmon chirashi
1 unit
14,00 €
20 reviews -
Gluten-Free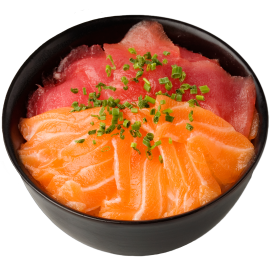 Tuna and salmon over rice.
If you're one of those people who can't decide, we're here to help. Equal amounts of tuna and salmon, cut into thin slices and served on a bed of sushi rice.
No excuses!
What opinion have our customers?
20 reviews
-
-
Save on delivery costs!
Order Now