Tuna and salmon sashimi
4 pieces
8,90 €
48 reviews -
Gluten-Free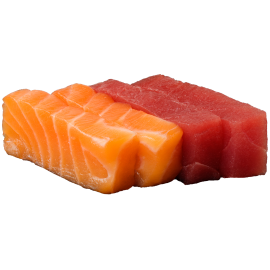 Tuna and salmon.
If you can't decide between tuna and salmon, don't worry. This combination means you don't have to.
We know they're both irresistible!
What opinion have our customers?
48 reviews
-
-
Save on delivery costs!
Order Now
Promo!
Add
and get two free Umaicha teas.
Your order complies with the conditions!
We'll add two free Umaicha teas to your order. Enjoy them!