Spicy yakisoba
1 unit
8,90 €
178 reviews -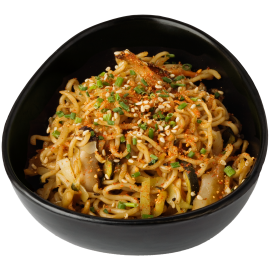 Spicy japanese Stir-Fried Noodles w/ Vegetables.
Our classic yakisoba made with our spicy sauce to give it that special hint of spice. If you like spicy food, order this version of our yakisoba and you'll like it even more!
Contains
Gluten
Nuts
Soy
Mustard
Sesame
What opinion have our customers?
178 reviews
-
-
Save on delivery costs!
Order Now