Miso soup
1 unit
4,00 €
120 reviews -
Gluten-Free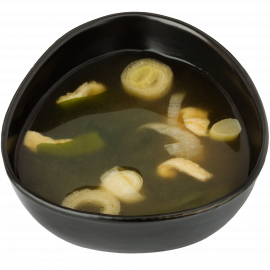 Dashi stock with miso, spring onions, tofu and wakame.
The classic Japanese soup. Very low in fat, it also contains vitamin B, antioxidants and soy isoflavones to help reduce your risk of developing certain diseases. A delicious dish!
What opinion have our customers?
120 reviews
-
-
Save on delivery costs!
Order Now